Just landed in Norway after one week in New Orleans / New York, following up the bi- and multilateral collaboration on GWO training, education of wind technicians, Innovation, R&D and business development for offshore wind in the Gulf of Mexico and New York / Northeast.
During the stay in New Orleans we signed an agreement for establishing a stronghold for training and education at Nunez Community College in St.Bernard Parish in New Orleans through the Energy Innovation – NORWAY franchising. We were very impressed by the commitment shown by Chancellor Dr. Tina Tinney and her team, as well as the stakeholders representing the local community.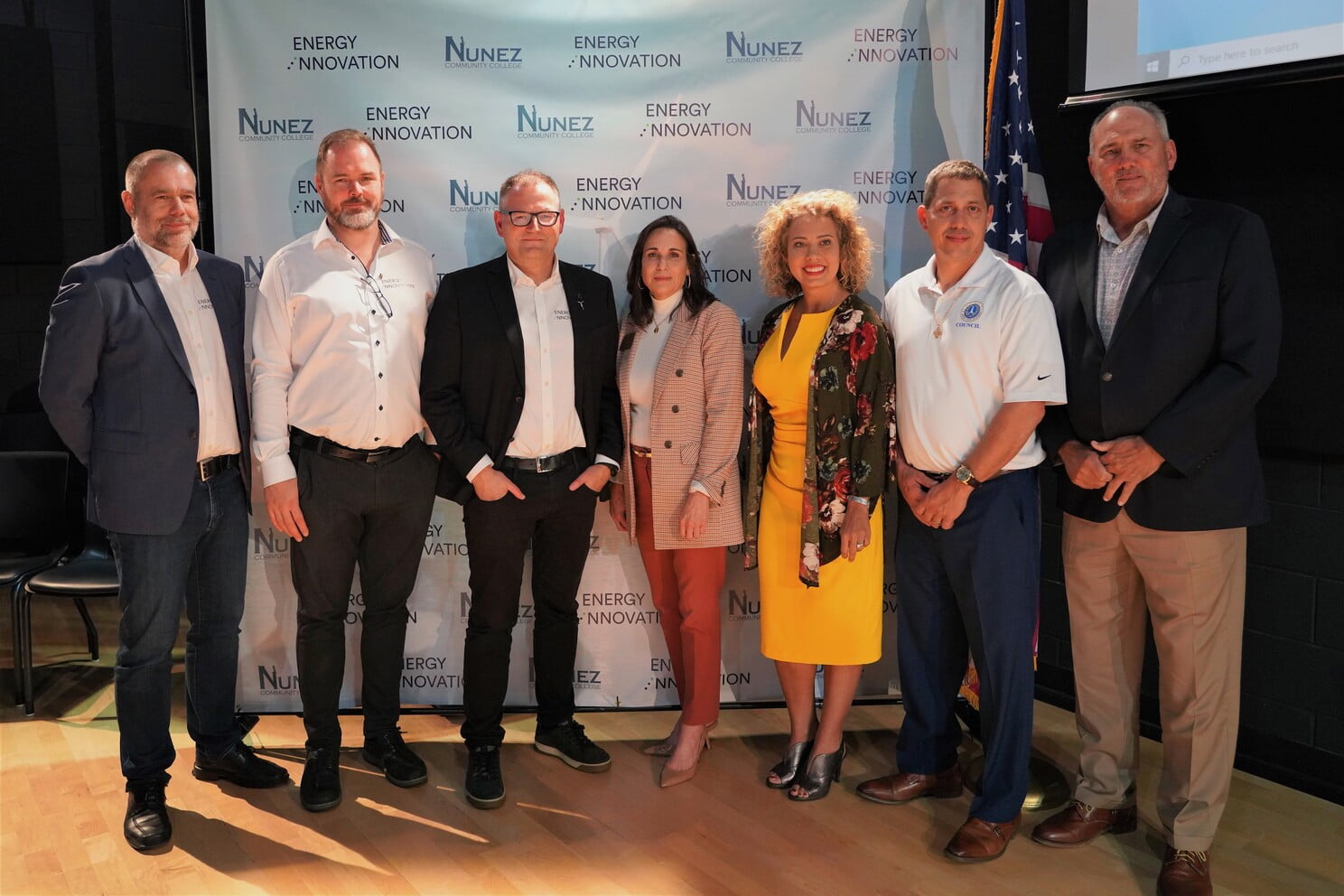 EI management team together with Chancellor Dr. Tina Tinney and representatives from St. Bernard Parish.
The collaboration in Louisiana includes Marine Technologies LLC., Edison Chouest Offshore, Greater New Orleans, Inc. – GNO, Inc. and the University of New Orleans.
Visiting University of New Orleans, together with Greater New Orleans Inc. and Marine Technologies LLC.
During the weekend we went to New York, for following up the collaboration with Shea Thorvaldsen and his team at TMS Waterfront, Indigo River and Menotti Enterprise, LLC. We had a great tour on the waterfront on Sunday getting a overview over locations for offshore wind development and training facilities on the waterfront.
Statue of Liberty, with the Manhattan Skyline behind.
TMS Waterfront will through the franchise collaboration with Energy Innovation be the first GWO training center in New York, starting with certification already in mid February 2023. We are working hard on both sides of the Atlantic to see this happens. We will run train-the-trainer sessions both with instructors traveling to Norway, and our trainers traveling to New York.
Togheter with some of the TMS team
During the New York visit we had many meetings with various stakeholders. One was with College of Staten Island which where very interested in collaboration developing and running technical educations for building the needed workforce for the huge growth of offshore wind in New York and other Northeast states.
We met with several Non For Profit organizations together with Management from the College.
The Norwegian Consulate, Innovation Norway, TMS Team and Energy Innovation.
All in all a very useful travel, clearly showing the rationale for a broad international collaboration meeting the challenge for getting a considerable workforce ready in time for the construction, installation and operation and maintenance of offshore wind in US – as well as other parts of the world. The development and execution of the Energy Innovation Global Franchising is a tool achieving this!