What are the skills, competences, training and GWO certifications needed to be an Offshore Wind Technician? 
Skills & mental and physical attributes
Technician work requires bending, crouching, squeezing and climbing ladders. In addition, carrying tools for service and small parts is also often required. For this reason, people with significant motor
limitations  are not able to effectively perform work on the turbine.
People with claustrophobic fears and fear of heights should also not perform the work of a wind

technician.  A person with a high level of claustrophobia feels strong discomfort staying in the turbine, which may affect their work. Also, being more than 100 meters above the ground (which is very often with current days turbines) can cause anxiety for people with a fear of heights.
Taking into account the presence of turbines at sea, people with seasickness should not work as an offshore technician either. Frequent sea crossings from or to the turbine may cause seasickness. Strong swinging of the turbine during the service may also cause symptoms of the disease.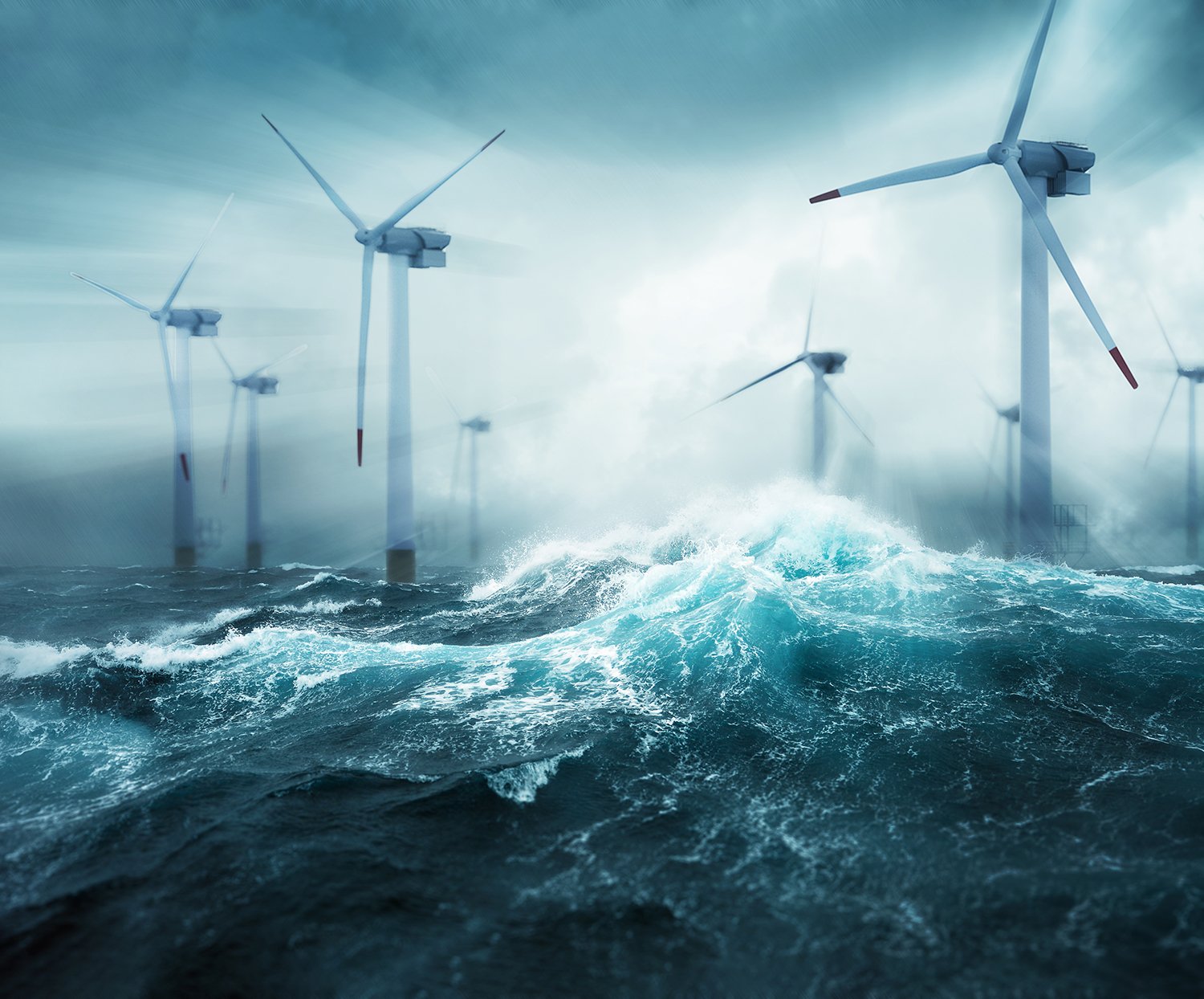 Due to the nature of work on the high seas and the presence of random events and changing weather conditions, an offshore wind turbine technician should have a strong mentality. There are situations in which, after the service, the technician cannot return to the ship due to bad weather conditions. In these cases, the technician stays in the turbine until conditions improve. Having poor mental condition can cause panic in the technician.
In addition to the above-mentioned physical and mental characteristics, the offshore turbine technician should also have mechanical, electrical and hydraulic skills in order to use service tools with good coordination. Offshore technician should also have troubleshooting skills, ability to follow instructions, attention to details and constructive thinking ability. An offshore technician is also required to be able to work in a team, use effective communication language and constantly improve his/her knowledge.
Competences
Offshore wind technician competencies include:
Documented electromechanical knowledge with practical skills;
Knowledge of mechanical, electrical and hydraulic schematics;
Knowledge of wind energy theory, wind turbine parts and how they operate;
High level of quality and a strong sense of responsibility to health and safety;
Excellent communication and English skills, both speaking and in writing;
Electronic devices knowledge with understanding on hardware and software;
Independence at work and good time management;
Basic Math/Conversion Units knowledge;
Knowledge of hazard identification and application of the correct equipment;
Creating well-structured and transparent reports.
In addition, the offshore technician involved in the installation of turbines should have the following competencies:
 Knowledge of turbine design and building regulations;
 Knowledge of the turbine installation process;
 Knowledge of safety rules related to the installation;
 Knowledge of the strength of materials and the use of construction tools.
Certifications
No matter if working long term on turbine or performing single assignment offshore technician need to have valid GWO certificate in Basic Safety Training. It includes modules Manual Handling, Fire Awareness, First Aid, Working at Heights and Sea survival. The certificate is valid two years so after it is expired there is a need to renew it.
Other certificates and courses depend on specific job roles and are often determined by the employing company.
If the work specification is related with blade repair employing company could demand valid GWO Blade Repair certificate. Specific OEM certificate can be also required by employer according to turbine type repair. High voltage work requires separate certification and if employer require general technical training certification, then technician need to have GWO Basic Technical Training (BTT).
Many large Offshore service operators have their own training matrix for their employees. For example, in Offshore Park Triton Knoll technician need to pass below modules:
Offshore Medical certificates
GWO Basic Safety Training
GWO Enhanced First Aid*
GWO Advanced Rescue Training*
Site specific evacuation and helicopter training*
GWO Basic Technical Training (BTT) – Mechanical module*
GWO Basic Technical Training (BTT) – Electrical module*
GWO Basic Technical Training (BTT) – Hydraulic module*
GWO Basic Technical Training (BTT) – Instalation module*
MVOW trainings* (Technical & Operational Safety, Safe Torque & Tension, Troubleshooting & Software)
*Selected group of technicians
Energy Innovation is providing all mentioned GWO courses, as well as entry level wind tech education in electronics, mechanics and hydraulics. Take a look at our course meny!
Source: conversations with onshore/offshore technicians, https://www.energy.gov/eere/wind/career-map-wind-technician, Job offers for offshore wind technicians, https://renewablesassociation.ca/wp-content/uploads/2021/01/Wind-Turbine-Technician-CoreCompetencies_Dec2019.pdf,  https://energyinnovationglobal.com/us/courses/, conversation with Triton Knoll Service B Shift Supervisor.